When it was announced we signed Shaqiri, a lot of people were curious or concerned as he came from Stoke. A lot of rival fans called him the "useless" or a "relegation player".
Since then, Shaqiri has undoubtedly proved why we've brought him and has 100% created an instant impact!
Since joining Liverpool, his match reviews have been good with a rating of over 6 each match, and even though that could be improved he gives our midfield something extra which you can tell in a lot of games.
So far for Liverpool, he's scored two goals – his most recent goal was against Fulham in a 2-0 win, again giving the team just safety through the game as two goals is always better than one.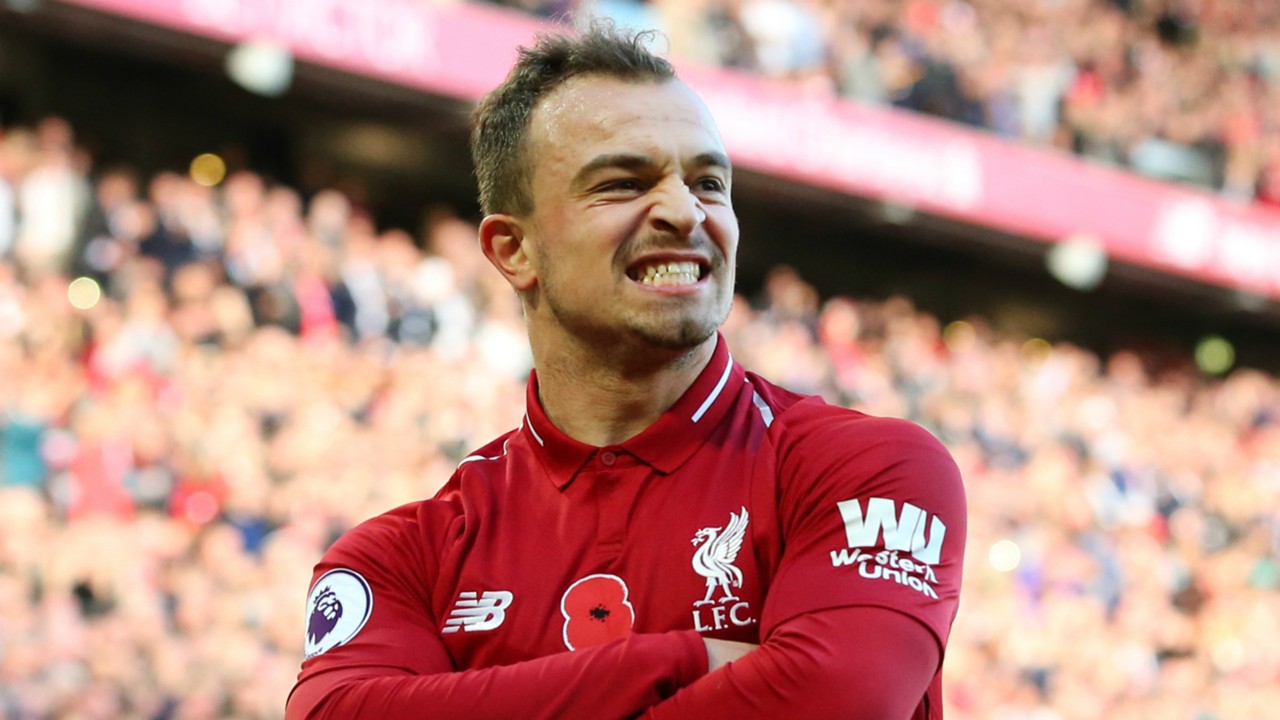 Shaqiri so far has influenced a more attacking midfield as he contributes assists (2) as well as the goals. With these chances being so frequent, it gives a lot of confidence with through out the game.
Speaking to the press after the game againsit Fulham. He had quite a lot to say.
"It's always nice when you get a standing ovation or the people are behind you," explained Shaqiri.

"We have amazing fans and I scored again in front of the Kop so it was a nice feeling.  A good cross obviously from Robbo (Andy Robertson) and it was a nice finish.

"I think we wanted to make a reaction after defeat in Belgrade so it was important to keep going in the league. We scored two goals, we kept a clean sheet – maybe a little bit lucky – but it was a good win today."
When he spoke towards the press, he stated that he is happy with his performances and feels like he trains really hard to make these contributions. He has also stated he is now starting to feel more at home.
Personally I feel like whenever Shaqiri starts or plays in a game, it gives me as well as other LFC fans a confidence boost because we know how much he can impact us. 100% Klopp has dipped into the market for a bargain!