Adrian recently interview Ben Webb. Here's what he had to say:
1) How would you summarize our past two games against Sevilla and
Chelsea in terms of defensive issues at back?
Disappointing to be honest, and though both games resulted in a draw, the
manner in which they unravelled are very different. The Sevilla game was so
infuriating, especially considering that we showed the kind of clinical away
form in the first-half that'd take us far in the Champions League, only to
completely undo all our hard work by crumbling under pressure in the second.
It was predictably exhausting to watch. The Chelsea game actually left me
quite optimistic – defensively we kept a very strong team quiet (with the help
of Mignolet) and their goal was 100% a fluke. Similar deficiencies at the back,
but promising signs.
( You can see highlights of the game below – Liverpool v Chelsea below)
2) Do you think Klopp can secure the signing of Van Dijk in the winter transfer
window? 
If not do you think he will have a back up if he fails to do so?
That's a tough question. I'd love to think so, after Klopp convinced him so
much that he openly declared his desire to play for Liverpool over any other
interested parties. Though I struggle to see why they'd have a change of heart
within a mere 4 months – perhaps an ever-decreasing value can play a factor
in loosening their grip? Surely £60-million could persuade them? Time will tell
I guess. In terms of back-ups, there's Koulibaly from Napoli who'd be an
excellent, if not better alternative, but would cost a similar amount, and gives
us the same problem of trying to prise a player from a club that don't want to
sell. Maybe Mané can use his Senegalese links to help seal a deal? Atlético
Madrid's Giménez another decent option. I'd be surprised to see much
movement with it being a January transfer window though.
3) Ox starting to improve as a player at Liverpool, do you think he is starting to
prove he is good enough to start regularly?
I never really understood the early criticism of Oxlade-Chamberlain; he barely
had chance to adjust to our tactics or his new surroundings. I always thought
he quite suited our style of play, and compared him to a Lallana type player –
very industrious. He's hardly played but already has 3 goals in all
competitions, and assisted Salah in our last game. Only thing standing in his
way of starting more regularly is our already formidable attack, that aside, he
probably deserves a shot. At the very least he can be an impactful player from
the bench. I personally think Klopp will do wonders for his evolvement.
4) Links claiming Sturridge wants to leave Liverpool because of lack of game
time. Would you like the England international to stay or do you think it is time
for him to move on to elsewhere?
When Sturridge was fit and in his prime, he was untouchable. Fast, inventive
and lethal in all attacking scenarios. Unfortunately I'm not sure if that Sturridge
will ever be revived. Although I'm very emotionally attached to him, it's
probably time we brought in a new out-and-out striker – and truth be told,
when we have a fully fit squad, he doesn't start. That says it all. If he's thinking
about to upcoming World Cup, then maybe it's not a bad idea. A great plan B
but I'm not sure he'd be happy with that. I'd have no animosity towards him if
he decided to go – he's given me too many happy memories for any of that.
5) Starting near enough every game, do you think Coutinho has put the
Barcelona dream behind him?
I think he's acted very professional, and has put the whole Summer transfer
saga to the back of his mind, but for I think he's put it to one side, rather than
behind him. It's disheartening to have a player of his capabilities, that
obviously wanted to leave, but I think Barcelona will forever be his dreammove
and probably has been since his childhood. If he can continue to give
his all for the badge and help contribute to a successful season then I'm
happy to put the idea of him leaving to one side too – until it inevitably arises
again anyway. I'd certainly welcome the idea of him deciding to stay.
6) 8 games going into December, can you see Klopp giving any of the youth a
chance like Solanke, Ings, Brewster etc?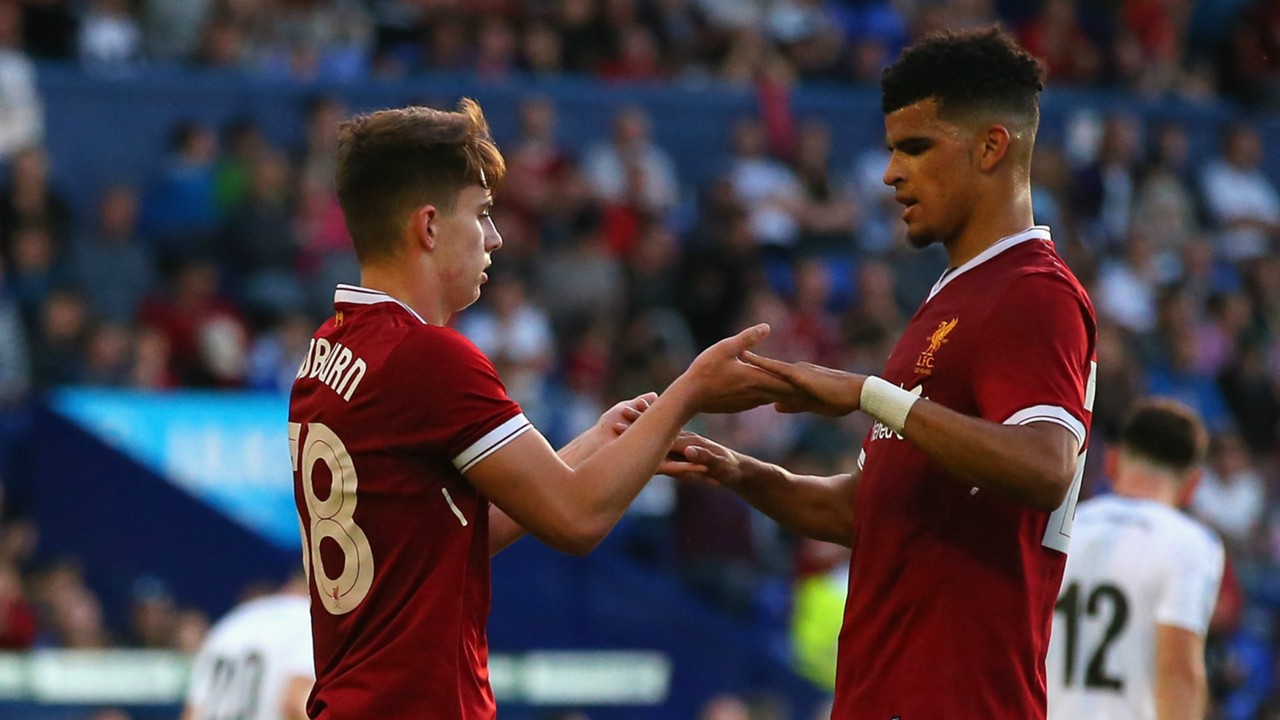 I'd expect to see a bit more of Solanke – especially if there's any truth in the
Sturridge rumors. What we've seen in his cameo performances has left me
wanting more; Solanke really intrigues me. Young, but clever positionally and
a threat from open play and set-pieces. Ings is a hard one; I personally believe
he should get his chance in the first-team, but Klopp sees him in training and
perhaps doesn't think he's tactically or physically ready? After all his hard
work recovering from injury, I'd love to see him reap the rewards. I think Klopp
was forced into using Woodburn and Wilson last season, and believe he'd
much rather them be carefully nurtured, before throwing them in at the deep
end. Same with Brewster – high expectations can weigh heavy on a young
career. I think our squad can handle the rotation better this season.
7) Liverpool need to avoid defeat against Sparta Moscow. Think it will be a
hard game for the Reds?
It'd be very naive to not think it could prove a testing fixture; they have nothing
to lose and everything to gain. That's always a dangerous opponent. If we're
to use our attack intelligently, then we should be able to either patiently find a
way through while keeping plenty of defensive cover or catch them out of
position with our lightening counter-attacks. We need to learn from our past
Champions League group games; keep concentration until the final whistle, or
pay the price. All we have to do is use our attributes and play 'street-wise'
football, and it shouldn't be another 'nail-biting' night for us Reds'. Never do
things the easy way though do we – where's the fun in that. I'm confident we'll
qualify regardless
Thanks to Ben Webb for taking his time to answer the questions and you can follow him on twitter @BenWebbLFC and you can follow Adrian on twitter @AdrianCocking_